Goodness! I just adore a wedding. There is so much emotion and time and energy put into a wedding. I always love the end results. I also love how the bride and groom don't expect to have as much fun as they actually do. There are so many nerves right before the ceremony starts but the minute the bride and groom lay eyes on each other everything is ok and the fun begins! I have loved these pictures of Nate and Abby's wedding that was at The Farm.
I love the horses grazing in the pasture and tractors at the barn next store. It just goes so well with a beautifully elegant wedding!
A few details.
I love this one of Abby looking at her dress. So much anticipation.
Nate waiting for his bride!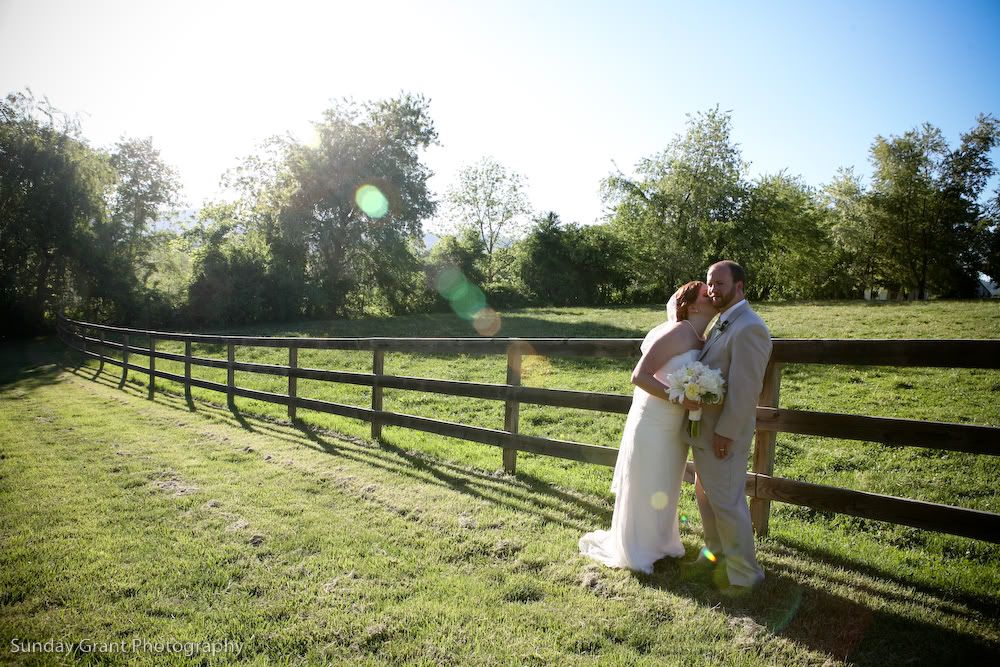 The first dance!
A dance with daddy!
{document your life}